Where is the urgency? Complacency won't drive decarbonisation of steel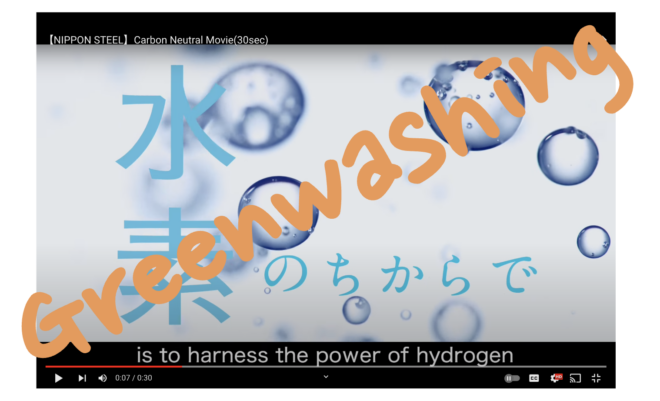 SteelWatch director Caroline Ashley challenges the complacency and greenwashing we hear from steel companies about decarbonisation. She sets out the urgency we need for any hope of Paris alignment and introduces SteelWatch.
Decarbonisation of the steel industry has gained attention since COP26 in Glasgow in 2021 . But attention is not action.
Sadly progress is lamentable. But you would not know that from the 'mood music' that has been set to an industry tune, suggesting that some ingenious innovation and scattering of 2050 targets are wonderful progress. So let's check reality.
Let's get real about the steel industry's climate impact
A zero-carbon economy cannot be achieved without dramatic action in the steel sector, because it accounts for 7-8% of global greenhouse gas (GHG) emissions every year.
Looking back at the last two decades, steel emissions have gone dramatically in the wrong direction. Since 2000, direct emissions have doubled. In fact, steel has been the industrial sector with the fastest growing CO2 emission levels.
Looking forward, despite a raft of headlines on innovative pilots, the industry remains on course to bake, not save, the planet. There is no sign that emissions have yet peaked. The sum of emissions cuts announced so far don't get near to alignment with a 1.5 degree pathway.
A recent assessment of the existing GHG reduction targets of the 60 largest steel producing companies shows that – even if fully implemented – they would amount to a meagre 6-12% reduction from 2019 levels by 2030 – way off the targets of 25-50% in steel decarbonisation pathways, and nowhere near IPCC's call for global emissions reduction of 48% by 2030. By 2050 the company targets would only be a 36-50% emissions reduction – not delivering net zero.
Seven years to change course
The next 7 years are the critical time to address climate change. But in the steel sector the urgency of 2030 is overlooked. This has to change.
Current chatter is answering the wrong question. Are we doing better than a few years ago? Yes, there is progress: at least 26 companies have GHG reduction targets, representing 34% of steel production 2 and the first green steel has been produced, sold and used in Volvo trucks. Are some companies ahead of their peers? Yes some are. Leaders are much better than laggards.
But the shift to green steel will require a transformation – of technology, investment, and the value chain. This will not happen if we accept the current mindset that incremental change is good enough. If we let companies assure us that 'better than last year' is enough.
The driver of steel's climate footprint is its dependency on coal. Seventy percent of steel production, and 86% of steel sector emissions, come from the coal-based blast furnace production route. Companies need to use the 2020s to strategise and invest for a transformation out of coal. Instead we see them tinkering with marginal efficiency improvements to a coal-based process.
Technologically, the beyond-coal options are multiplying and reaching the market. Assumptions, ambition, investment and political conversation need to catch up, drawing a red line on coal in steel.
We can't solve problems by using the same kind of thinking we used when we created them.

Einstein
Corporate Greenwashing drives complacency not action
If you read company websites and sustainability reports, you would never know that steel is driving climate change. Sit on the Tokyo metro and you can see shiny digital adverts by Nippon Steel about a green planet. 'We will effectively reduce emissions to zero' and 'only clean water will be generated' they say, as we are told their mission is to 'harness the power of hydrogen.'
Harness hydrogen? Really? Leading companies are starting to produce steel by switching to a new process that completely replaces coal with green hydrogen (green hydrogen-based direct reduced iron). Nippon Steel is not.
When they talk about hydrogen, they are proposing to add it to their coal-based blast furnace, cutting emissions by just 10%. That is not going green for a company that generated 75 million tons of CO2 in 2021 – roughly equivalent to entire countries such as Austria or Colombia.
What they don't say – so we must – is this:
Nippon Steel's emissions plan is way off track for a 1.5 degree pathway. Transition Asia says 22 million tons of CO2 per year off track. MSCI puts them on track for a planet-roasting 3.2 degrees of global heating.
Nippon Steel relies on coal-based production of steel across a suite of blast furnaces, and is investing in new blast furnaces through their joint venture with ArcelorMittal in India. The company not only uses coal, but is heavily invested in coal mine ownership and looking to invest further.
2022 saw them ranked among the 'top ten' of the most negative and influential companies globally on climate policy, including actively lobbying policy makers for pro-coal policies.
Another recent example is from US Steel which has the blazen confidence to put blast furnaces in an advert about its green credentials.
I wasn't sure whether to laugh or cry. This advert is celebrating marginal improvements in the coal-fired blast furnace. No embarrassment at celebrating a coal-based technology that needs to consigned to the fossilised past. An average blast furnace uses 770 kg of metallurgical coal for each ton of steel produced. A small shift in a big bad number is still a big bad number. There is no clean future for steel if they keep using coal. US Steel's 2021 sustainability strategy 3 celebrates upgrading of 6 electric shovels and retiring 4 diesel power shovels, with a savings of 14,500 tons of CO2e. That is a 2021 'highlight' flagged by a company that emitted 31.5mn tonnes of CO2e in 2021.
US Steel reports in 2021:
31,500,000 tCO2e emissions
Scope 1 and 2
14,500 tCO2e emissions
Saving from electric shovels as a 'highlight' in the sustainability report
We're on watch
There is a huge amount to be done to drive steel transformation, from detailed analysis of technologies to noisy protests against investment in coal-fired blast furnaces; from carbon pricing to strong standards for green steel. Challenging complacency, calling out greenwashing, and driving ambition underpins it all.
SteelWatch has been created as the first (as far as we know), international climate campaign organisation focused specifically on transformation of the steel sector. We are not anti steel. We want steel to be a driver, not a blocker, of a zero-carbon economy and a thriving planet. Our job is to call out the ambition gap between what is needed and what is committed, and the implementation gap between what is committed and what is happening. Steel, efficiently used and re-used, will be part of a thriving economy a century from now. But its production has to change. And change fast.
References
de Villafranca, M. J. et al. (2022) Decarbonisation in the global steel sector: tracking the progress. Cologne and Berlin, Germany: NewClimate Institute. Available at: https://newclimate.org/sites/default/files/2022-12/steel_final.pdf ↩
New Climate Institute, Decarbonising Global Steel Production: Tracking Progress. 2022. Page 8 ↩
Shovels are celebrated as a highlight on page 32 of the Sustainability Report. Total GHG emissions in 2021 are not actually given anywhere in the report, but visually the 4 graphs on page 97 and 98 indicate 31.5 million tons of CO2e. ↩